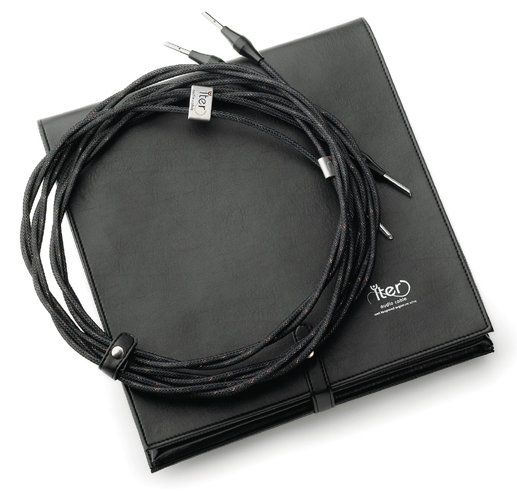 AWARDS: Products of the Year 2005 China
To intervene at a metallurgic level to obtain order and homogeneity of the conductor's crystalline structure, thus providing greater compliance of the music signal within the signal path.
Pairing Silver(Ag) and Palladium(Pd) using a new three-phase fusion process is the basic element of the alloy.
Yter interconnect
Conductor in Ag-Pd alloy, three phase melting process in electrostatic balance with no sharp edges, Gaussian shape.
Cold extrusion in water bath.
Dielectric with high-density polimer.
RCA Silver connectors of WBT.
Standard length: 1 meter.
Yter XLR
Standard length: 1 - 1.5 meter, Silver connectors.
Yter Power cord
Length: 1.5 meter
Connectors: Furutech
Triboelectric treatment - shielded - no noise
Yter Silver fork