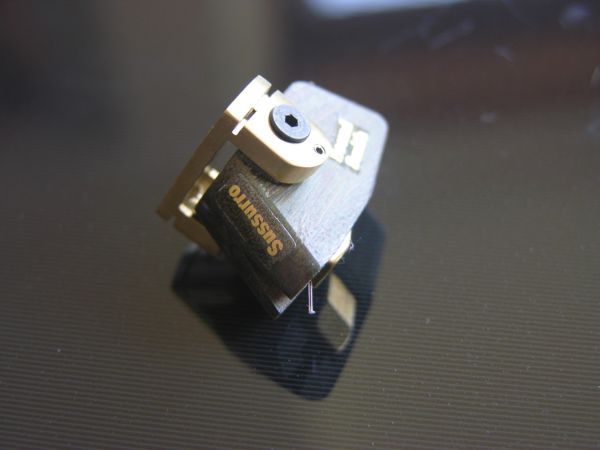 But the other inside story of The Sussurro is that it is a cartridge designed to specifically address the most critical issues of cartridge design. Because the laws of physics don't change all that often, cartridges must adhere to first principles, and do it carefully - to get sublime results.
In accord with those laws, the Sussurro has an unbelievably low effective moving mass. Among the important benefits of that is the increased effect of the damping system - which means it can be reduced - a critical requirement for retrieving micro detail and not glossing over what you want to hear. The unique Sussurro damping system has been critically tuned as well ~ so that ALL primary resonances are absolutely tamed. Then all critical stationary parts are fixed rigidly within its tiny magnetic structure and the fully shielded magnetic case is engineered for extreme stability - holding all non-moving parts in exact position at all times.
Mezzo
This is Soundsmith's new medium output design. All other technical specifications are identical to the SUSSURO.
Technical specifications
Stylus: Contact Line Nude, 0.100mm SQ
Radius of curvature:OCL (Optimized Contour Contact Line) SELECTED
Cantilever: Ruby
Recommended Tracking force: 1.8 to 2.2 Grams
Effective tip mass: 0.30 mg
Compliance: 10µm/mN (low compliance)
Frequency response: 20-20,000 Hz ± 1.0 dB
Channel Separation (stereo only): 1000 Hz >34 dB 50-15,000 >25 dB
Channel difference: <0.5 dB (Stereo) <1.0 dB (Mono)
Output @5 cm/sec:. 0.3 mV
Cartridge weight: 8.79 Grams
Loading SUSSURO: >= 470 Ω
Loading MEZZO: >= 1.5 kΩ