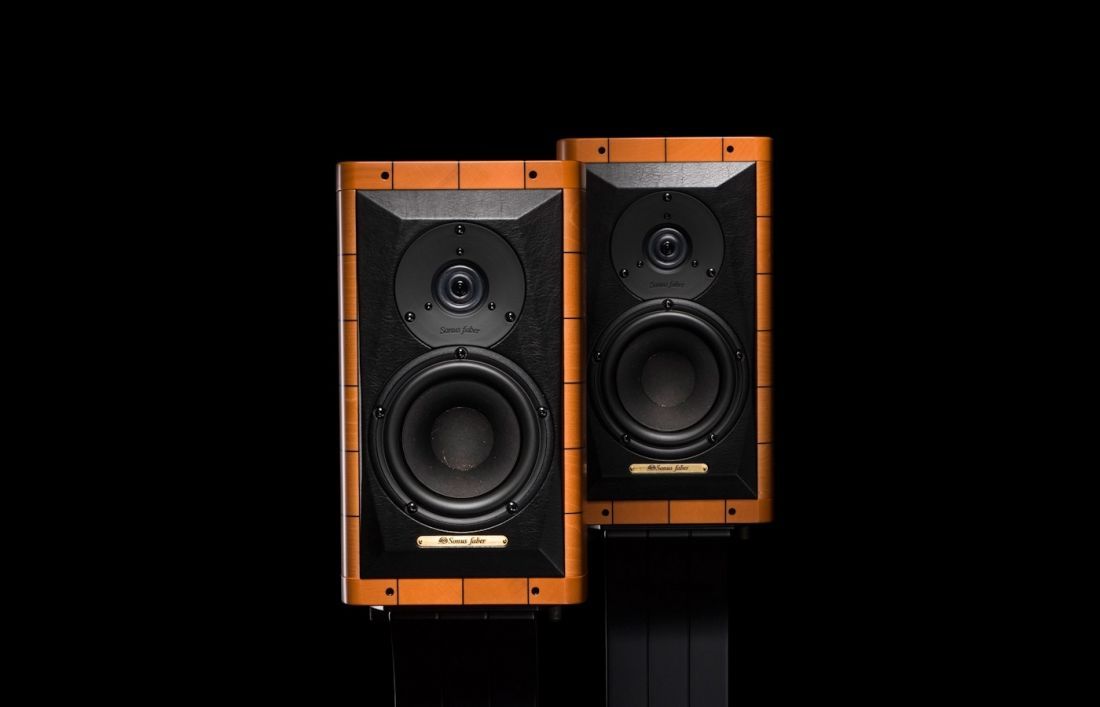 The suffix "M" indicates a project for the optimization of the little two-way unit with the application of new technologies already introduced and tested with Elipsa. Auditor "M" embodies the Sonus faber tradition in the field of compact loudspeakers
SYSTEM: 2 way vented box loudspeaker.
CABINET: Lute shape design, combination of sandwich construction obtained using hand selected wood layers and solid maple, quality graded and oriented for carefully optimized resonances and standing waves control.
TWEETER: 25 mm ultra dynamic ring radiator-driver.
MID-WOOFER: 150 mm cone driver with Symmetric Drive Motor System and selected black wood fiber cone, high resolution, treated for break-up control. Dynamic linear suspension. Sonus faber exclusive.
CROSS-OVER:Non-resonant first order design, optimized phase characteristics for optimal space/time performance, cross-over point 2.500 Hz.

FREQUENCY RESPONSE: 50 Hz – 30.000 Hz, tuning ports included.
SENSITIVITY: 88 dB SPL (2,83 V/1m).
NOMINAL IMPEDANCE: 4 ohm.
POWER HANDLING: 40W – 150W, without clipping.
FINISH: Natural maple or light graphite multicoated with medium gloss ecologically sensitive lacquer.
DIMENSIONS: 353 x 202 x 365 mm (HxWxD).
WEIGHT:
18,4 Kg per pair – net weight
22,3 Kg per pair – shipping weight.
OPTIONAL DEDICATED STAND DIMENSIONS: 710 x 310 x 415 mm (HxWxD).
OPTIONAL DEDICATED STAND WEIGHT:
22,6 Kg per pair - net weight
26,4 Kg per pair - shipping weight.
Brand new, in the original package, never opened