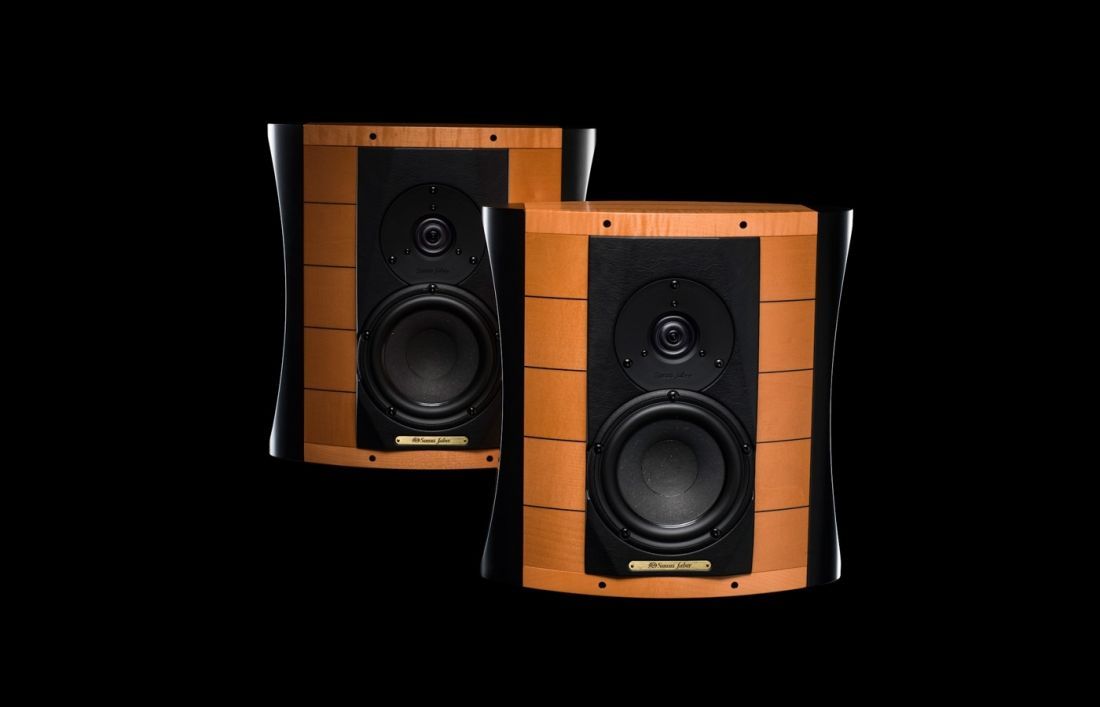 New and completely original, Auditor Elipsa springs from the need to provide the Cremona line with a compact loudspeaker, specifically designed for convenient wall mounting or placement in a bookcase. Capable not only of fulfilling the role of rear channel in multichannel installations.
SYSTEM: 2 way vented box loudspeaker.

CABINET: Elliptical shape design, combination of sandwich construction obtained using hand selected wood layers and solid maple, quality graded and oriented for carefully optimized resonances and standing waves control.
TWEETER: 25 mm ultra dynamic ring radiator-driver.
MID-WOOFER: 150 mm cone driver with Symmetric Drive Motor System and selected black wood fiber cone, high resolution, treated for break-up control.Dynamic linear suspension. Sonus faber exclusive.
CROSS-OVER: Non-resonant second order design, optimized phase characteristics for optimal space/ time performance, cross-over point 2.500 Hz.

FREQUENCY RESPONSE: 55 Hz – 30.000 Hz, tuning ports included.
SENSITIVITY: 89 dB SPL (2,83 V/1m).
NOMINAL IMPEDANCE: 4 ohm.
POWER HANDLING: 40W – 150W, without clipping.
FINISH: Natural maple
DIMENSIONS: 341 x 335 x 224* mm (HxWxD). (*with wall fixing tool).

WEIGHT:
15,2 Kg per pair – net weight
19,2 Kg per pair – shipping weight.
Brand new, in the original package, never opened