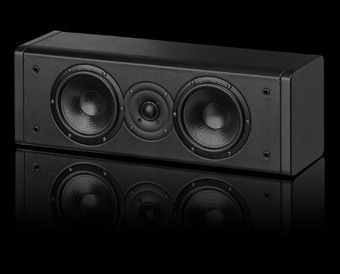 A solid essential speaker, the Smart is totally versatile in a wide range of positions. Its adjustable wall-brackets make it a perfect high quality, reduced visual-impact sistem of loudspeakers for any home.
positioned horizontally it is a center channel, while vertically it turns into a multi-use speaker system that integrates the Liuto line enabling its coherent flexible insertion into various kinds of multichannel installations.
Thanks to its excellent sound quality, it is especially suitable for natural high-fidelity reproduction of the range of frequencies produces by the human voice.
Technical specifications
System: 2 way vented box louspeaker
Cabinet: Construction with decoupled side panels for resonances and standing waves control.
Tweeter: 25 mm high definition precoated fabric dome driver with side soft polymer surround and rear chamber. Custom design.
Mid-woofers: 150 mm cone driver. A free compression basket and a thermomouldered polypropylene textile cone, also known as "curv", ensures an excellent dynamic performance. Custom design.
Cross-over: Non-resonant third order design, optimized phase characteristics for optimal space/time performance, cross over point 2.000 Hz.
Frequency response: 60 Hz - 25.000 Hz, tuning ports included.
Sensitivity: 88 dB SPL (2.83 V/1m).
Nomminal impedance: 8 ohm
Power handling: 30 W - 150 W, without clipping.
Finish: Stippled leather or combination of goffered black and black leather.
Dimesions: 185 x 532 x 226 mm (HxWxD).
Weight: 10.5 kg - net weight.
13 kg - shipping weight.