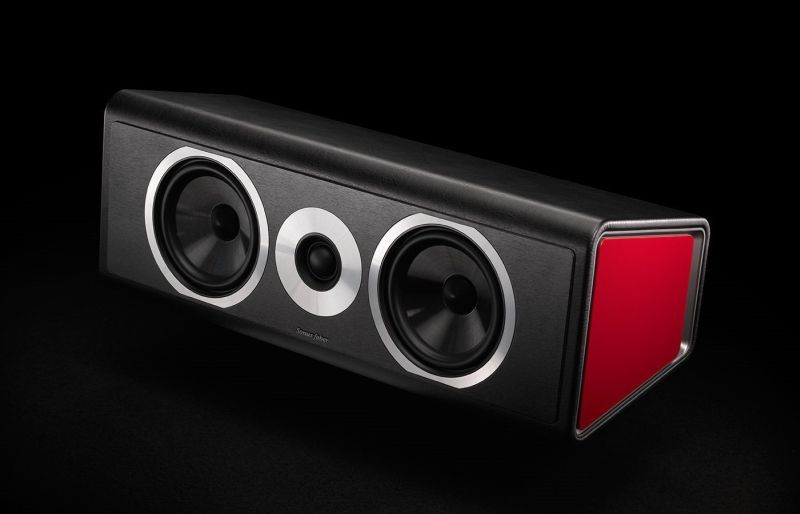 The three speakers that make up the Sonus faber Chameleon collection offer optimal solutions for both stereo music lovers as well as for those who want to create a multichannel system for a variety of listening experiences.A floor-standing model, a bookshelf speaker, and a center channel provide a range of combinations that are well-suited to any environment, from the largest living room to the smallest and most intimate listening room. The Sonus faber Chameleon family is composed of three elements, each of which has distinctive features.
Designed to be the perfect finishing touch of the collection, Chameleon C reproduces the human voice with liveliness and precision, fitting with ease in all multi-channel and home theater configurations.
Technical specifications
LOUDSPEAKER SYSTEM
2 way closed box with passive radiator
TWEETER
29 mm high definition precoated fabric dome driver with no ferrofluid. Sonus faber design.
MIDWOOFER
1x150 mm. Free compression basket design and PP cone. Ultra dynamic performance and linearity.Sonus faber design.
PASSIVE RADIATOR
1x150 mm. Free compression basket design and PP cone. Sonus faber design.
CROSSOVER POINT
2.000 Hz
FREQUENCY RESPONSE
50 Hz – 25.000 Hz
SENSITIVITY (2.831V/1M)
87 dB SP
NOMINAL IMPEDANCE
4 Ohm
SUGGESTED AMPLIFIER POWER OUTPUT
30W – 150W
without clipping
LONG-TERM MAX INPUT VOLTAGE (IEC-268-5)
20V rm
DIMENSION (HxWxD)
199 x 540 x 228 mm
WEIGHT (KG)
8,1