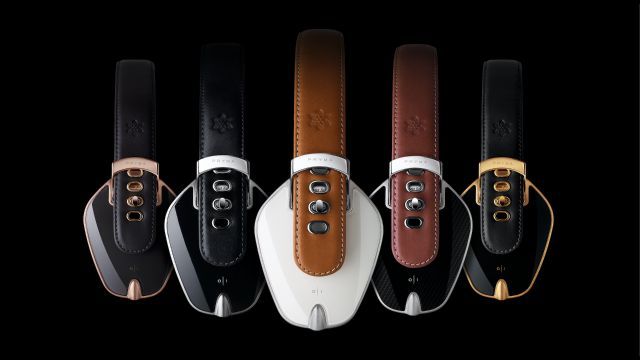 Technical specifications
Type
Circum aural, closed
Transducers
2 x 40mm dynamic drivers feature lightweight Mylar diaphragm and Nd magnet.
Oversized voice coil made of 99.99% oxygen-free Copper ensures better power handling and conductivity for the transducers.
Impedance
32 ohm at 1 kHz
Frequency range
10 - 25.000 kHz
Distortion
0,1% at 90dBspl (THD)
Rated input power
120 mW (short term max power)
Sensitivity
118 dB SPL at 1kHz with 1 mW
Inputs
2 x jack mono 2,5 mm (on headphones)
1 x jack stereo 3,5 mm (on cable)
Dimensions
205 x 186 x 76 mm (HxWxD)
Weight
355 gr
Cable length
1,3 m
Additional features

Detachable earpads
Interchangeable headband
Connection cables made of 99.99% oxygen-free Copper for a minimized distortion and an exalted dynamicity of sound output.
Cables connectors soldered with pure tin alloys.
Conductors HGP gilding for a sound output constant in time and maximum conductive capacity.